Above All Differences, nationalities, religious by Innovation and Innovation Humanitarian Actions Make World A Better Place For All
EcoShuMi Services For Non-Members
Submit Your Startup & GET 0,5 % Investment Amount as Your First PayCheck or Choose Other Option of Cooperation
Are you looking for investors? Submit Your Startup , Find investors and Earn 0,5 % of Investment Money as Your First PayCheck


Find Advisor for Your Startup
Do you need experienced Advisors who can support Your Startup Grow and be a new " Unicorn "?






Why join EcoShuMi Foundation ?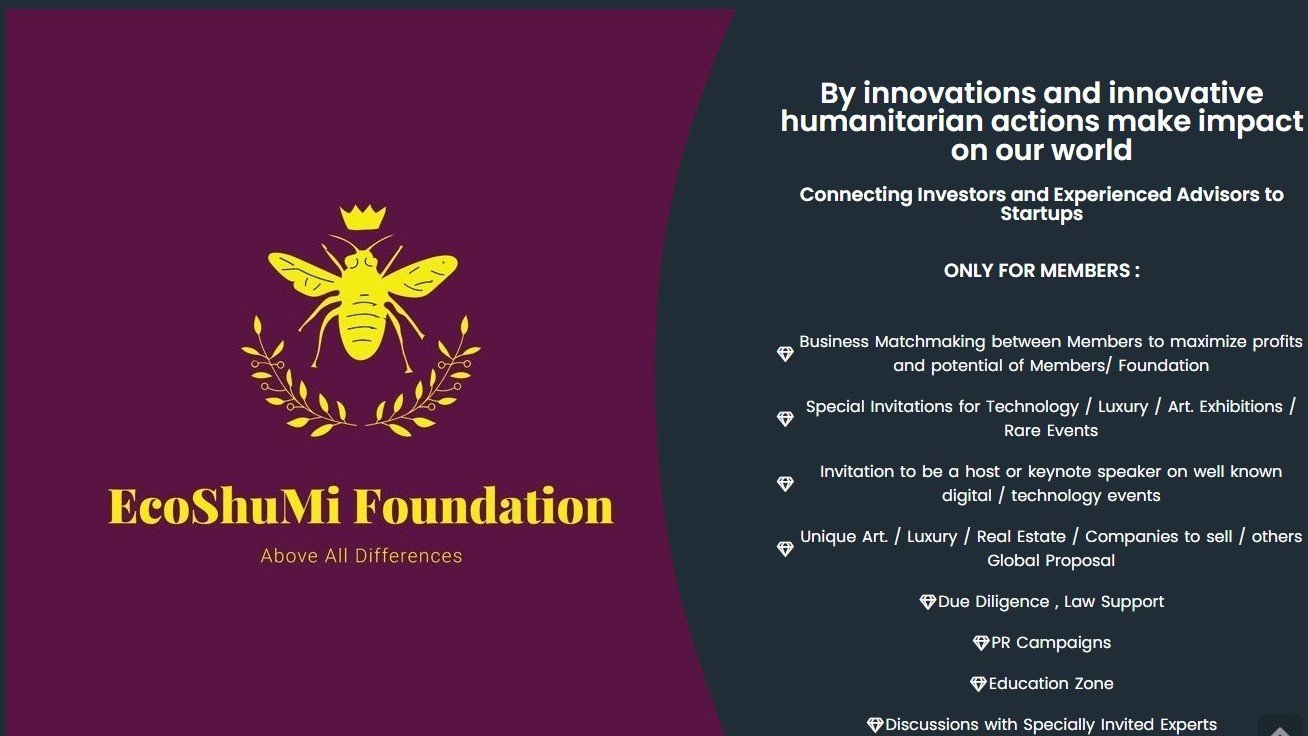 + 100 Honorable Members/ Members from 56 Countries


CEOs, Innovators, Investors, Investment Companies, R&D Institutes, Influence People, Family Offices, Politics, Journalists, HNWI / UHNWI Representatives and Royal Families / Royal Families Representatives.
Management Board of EcoShuMi Foundation